Skip to Content
Quality Botox® & Dysport in Dracut, MA
You don't have to live with frown lines and crow's feet. A Smoother You Inc offers a wide range of treatment plans to remove skin imperfections, including Botox® treatments in Dracut, MA, and surrounding areas. Botox® is a neuromodulator that temporarily stops muscles from contracting which then decreases fine lines and wrinkles in the face. It can also be used for hyperhidrosis which is excessive sweating under the arms and hands. Botox can treat teeth clenching and TMJ (Temporomandibular joint disorders). This injection typically activates in 7 to 10 days and can last up to 3 to 4 months.
Both Botox® and Dysport treatments take about 20 minutes and no downtime required!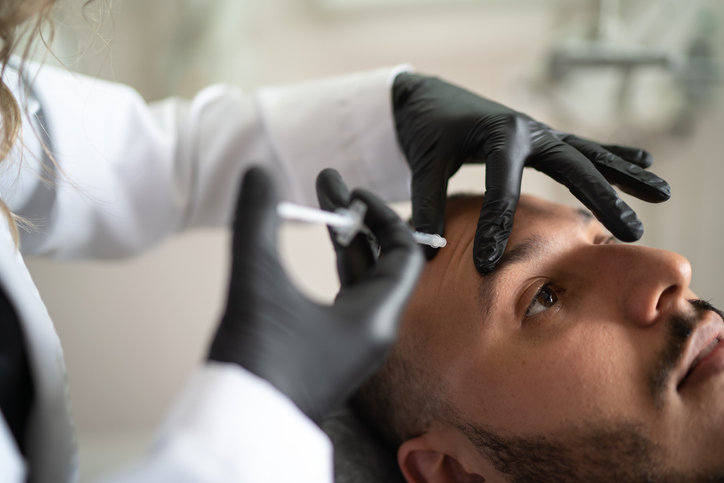 Why Botox®?
Botox is popular, and the most commonly used cosmetic injectable. Typical and common beauty applications include:
Frown Lines and Forehead Wrinkles – Minimize fine lines, and create a more youthful and smoother appearance.
Crows Feet – Often called smile lines, but they certainly don't offer anything to smile about. Skillfully placed, Botox will create an open and youthful appearance in your eyes.
Lip Flip – Ideal for minimizing smokers' lines and giving a youthful upward flip to the upper lip.
Neck Bands – Soften lines, and tighten the platysmal muscle bands in the neck.
Other Wrinkle Relaxers
We offer Dysport, a cutting-edge wrinkle relaxer treatment that is an excellent alternative to Botox®. Dysport (abobotulinumtoxinA), is a fast-acting neuromodulator that temporarily blocks the movement of muscles. It is typically injected between the eyebrows and around the crow's feet to soften fine lines and wrinkles. Dysport takes effect in 2 to 3 days and can last up to 5 months. We often recommend Dysport for customers with moderate to severe frown lines.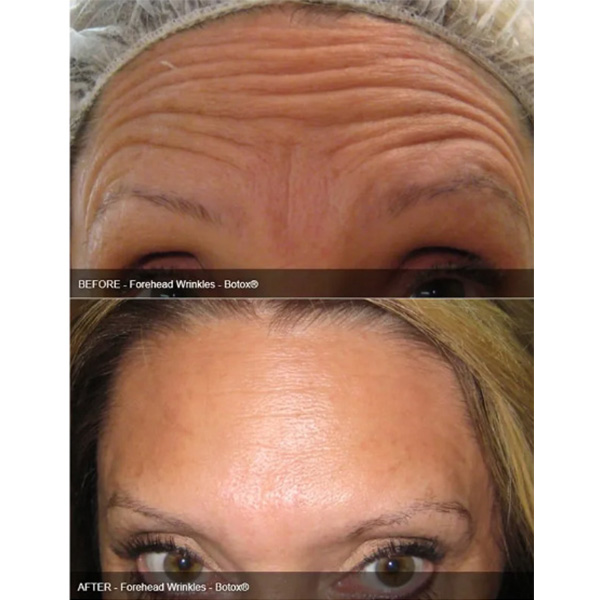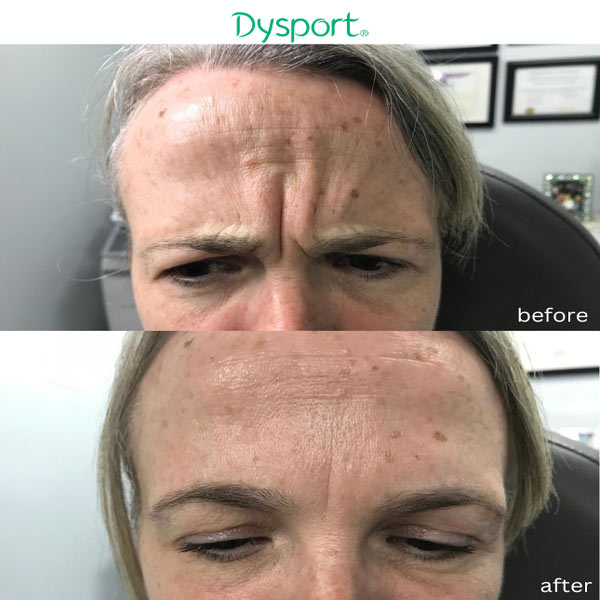 Schedule Your Consultation Today